Most people assume that winters in New Zealand are extremely cold, heavy show and rainfall! That could be true indeed, but not for us in the beautiful Bay of Plenty!

Here in Tauranga, we are blessed with a mild climate. This means that we don't get any snow (extremely rare), and the temperatures do not drop (mostly) below about 6 degrees Celsius. We have very sunny winters where it might be chilly in the morning, but as soon as the sun comes out, you won't even need a jacket for your walks on the beach.

There is still plenty of work around too. As the kiwi fruit picking season ends in June, the winter pruning continues throughout July, August, and September. There is usually mandarin picking and other orchard jobs like fencing to do as well. Hospo jobs are available, and there is always work in construction and demolition. It's a great time to work hard and save up some cash for your travels!
There are lots of events going on in winter. We have "winter nights, winter lights" on the Strand, right on our front doorstep. Mount Hot Pools organise Sunday sessions with movies, we still have our markets going on the weekends, Tauranga's Farmers Market and the Little Big Markets in Mount Maunganui and plenty of gigs to attend with mates. To make the most out of winter, why not celebrate another Christmas! Indeed, we celebrate Christmas in July at our Tauranga hostel. This to have the ultimate winter feeling with the hostel whanau. You could be there too!
It is a great time of the year to do some wandering! It won't be so hot to walk up Mauao, you will have clear views from the Papamoa Hills and the paths in Karangahaka gorge will be less busy. More nature for you to enjoy!
So if you are looking for a sunny winter, work to make some coin and great walks for your days off, then Wanderlust NZ is the Tauranga Backpackers that you are looking for!
So book your beds! We hope to see you soon!

The Wanderlust NZ Team

(Image source: Tourism Bay of Plenty)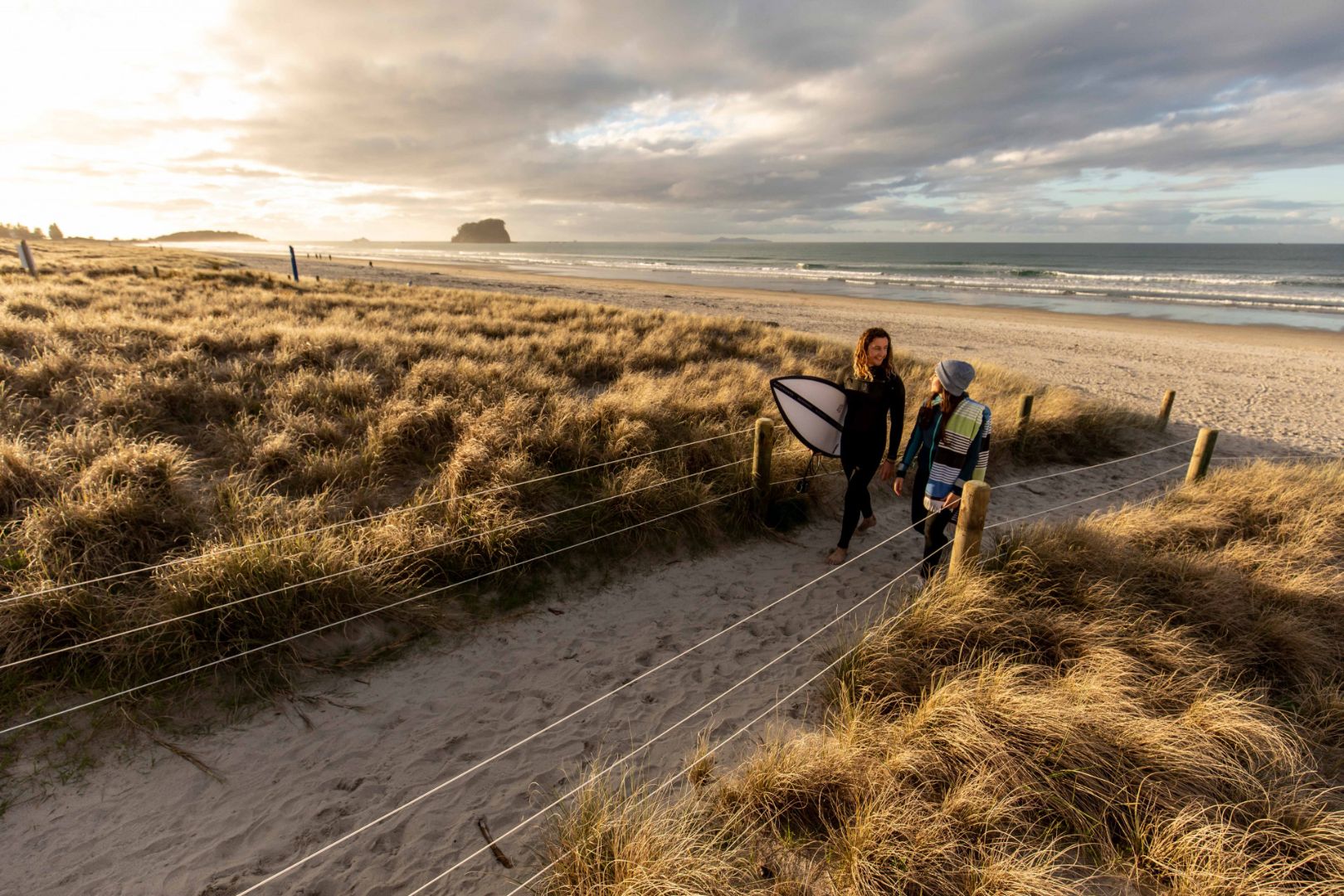 back to top