For the first time in a long time I'm back travelling again and ofcourse I was very curious what travelling these days would be like and if I would feel comfortable staying in a hostel. Would a hostel be to crowded, are there going to be only very young people, what about the bunk beds and will it be clean? And will it be affordable too? From day one staying in a hostel has been nothing more than an adventure to me. I've met a lot of awesome people, got to know other cultures and got help with getting around / to know the area. I've made friends for life and have met a lot of people who gave me nice ideas for my future travelings. And besides that it's such an easy way to travel and very affordable.
When you're travelling you want to be able to meet other people, are you looking for a nice and clean place to stay, do you want to gain beautiful experiences and build great memories. And sometimes you also need a place to call home, a place where you feel comfortable enough to stay a little longer. For me calling a place "home" has to do with the vibe, the people and beautiful surroundings. It should be a place where you can easily meet others but where there is also enough space to be by yourself for a while.
Two weeks ago I decided to visit Tauranga and Maunganui because of the beautiful beach near the Mount. On the web I came across an ad for a Tauranga hostel Wanderlust, and decided to give it a shot and have a look to see what I would think of it. I ran into the owner who showed me around and told me about the history and the renovations they recently have been doing. He immediately made me feel welcome. Catching the eye first is the deck with its beautiful views. This is a real treat to be honest. You can have your breakfast here in the morning and see the sunset in the afternoon. In addition there are enough places where you can sit to eat or to read a book. There's enough space in the kitchen, the property is very clean and has beautiful coloured walls with amazing murals.
After spending 2 weeks here I'm happy I chose this Tauranga hostel to stay at for a longer period of time. The staff are very friendly and personal. They know what's going on, can help you with booking tours in the area and even can help you find a job. They're always up for a chat and on a regularly basis ask you how you're doing and if everything is as desired. Now that we are running towards Christmas the owner promised Christmas carols and a Christmas tree, so thats gonna be really cosy. I find that important as in a way hostels and their staff are replacing friends and family back home.
Damnoda – Dutch Traveller
Our Vibe is YOUR Tribe!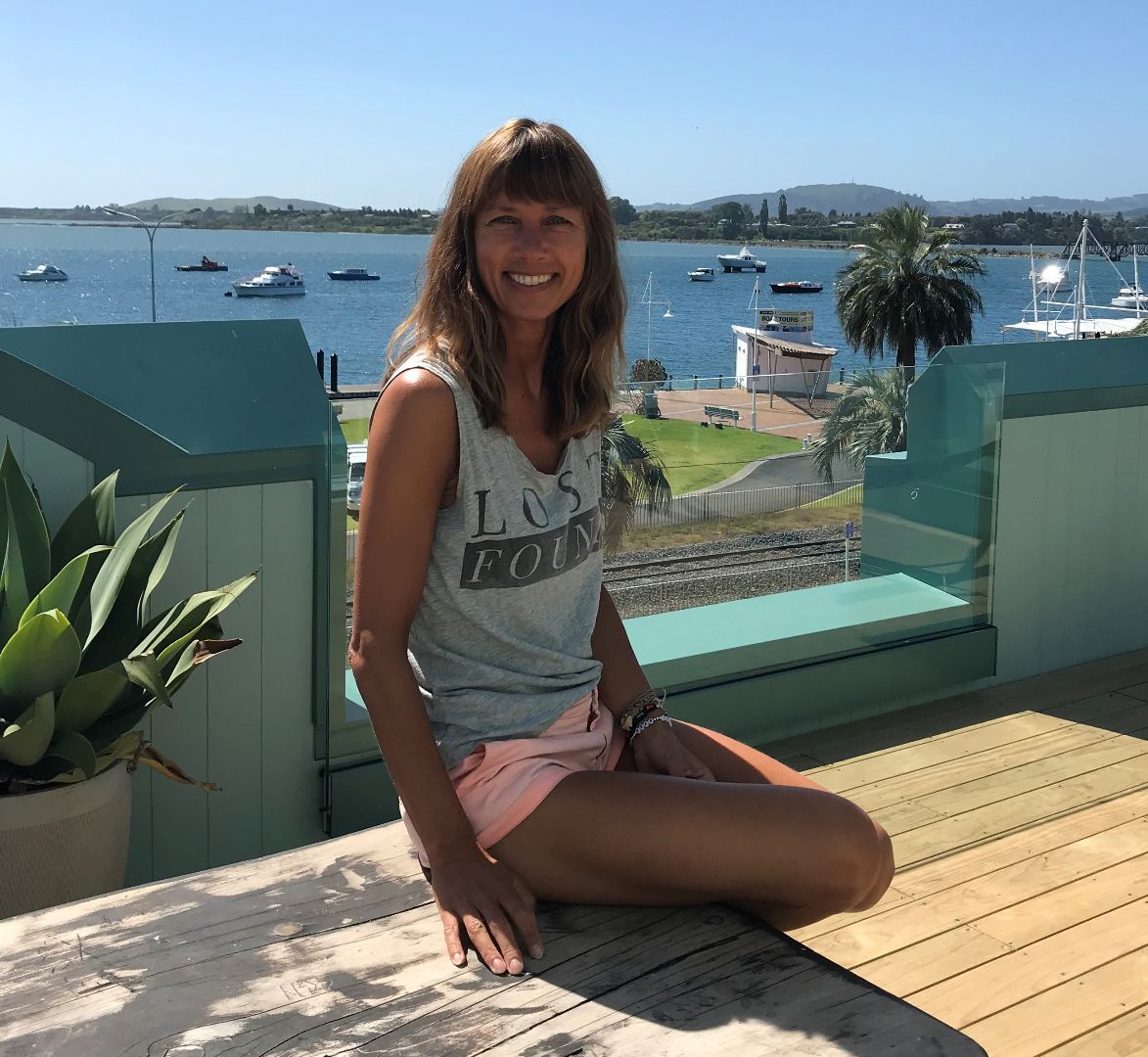 back to top