What is Kiwiana?
If you want to learn about New Zealand culture, you first have to know about "Kiwiana"
New Zealand has a unique Kiwi culture not found anywhere in the rest of the world So what is Kiwiana? Kiwiana is defined as "items and artefacts relating to or produced in New Zealand." So really that is anything to do with New Zealand Culture and heritage, all the quirky little things that make New Zealand such a cool place to discover!
In order to properly connect with the spirit of New Zealand as a traveller, experiencing Kiwiana is a crucial component of any trip across this amazing country. There are some unique cultural icons in New Zealand that you cannot miss on your travels.
Otorohanga in the central North Island is known as the Kiwiana town, don't miss this on your travels, there is also has a Kiwi house there. You can head to Paeroa to get a photo of the huge L&P bottle, and in Te Puke there is a massive Kiwifruit to get a photo in front of just to name a few close to us.
And on your travels keep an eye out for -
Buzzy Bee: EVERY New Zealand child is brought up with one of these! A wooden bee you pull along the floor and its wings spin around.
Fish n' Chips: Kiwis love fish and chips – grab some and eat them on the beach.
Hokey Pokey Ice Cream: Hokey Pokey is just like honeycomb.
Jandals: (flip flops/thongs) Kiwis wear these everywhere, not just to the beach!
Kiwi: The national bird.
Tomato Sauce Bottle: A bottle shaped like a tomato
L&P: A sweet tropical fizzy drink made in NZ.
Kiwifruit: Delicious fruit to eat
Pavlova: A New Zealand desert eaten especially at Christmas time.
Tiki: Maori symbol of a large wooden or small greenstone image of a man

Kiwiana also includes a strong sense of the nation's rich historical and cultural legacy. Māori customs, language, and traditions are still widely observed today, and their culture has significantly contributed to the development of New Zealand's identity. Both the silver fern and the haka, an ancient Māori war dance, are emblematic of Kiwiana. The haka has come to symbolize the entire nation.
Discovering what makes New Zealand so unique provides a glimpse into the heart and spirit of this lovely country.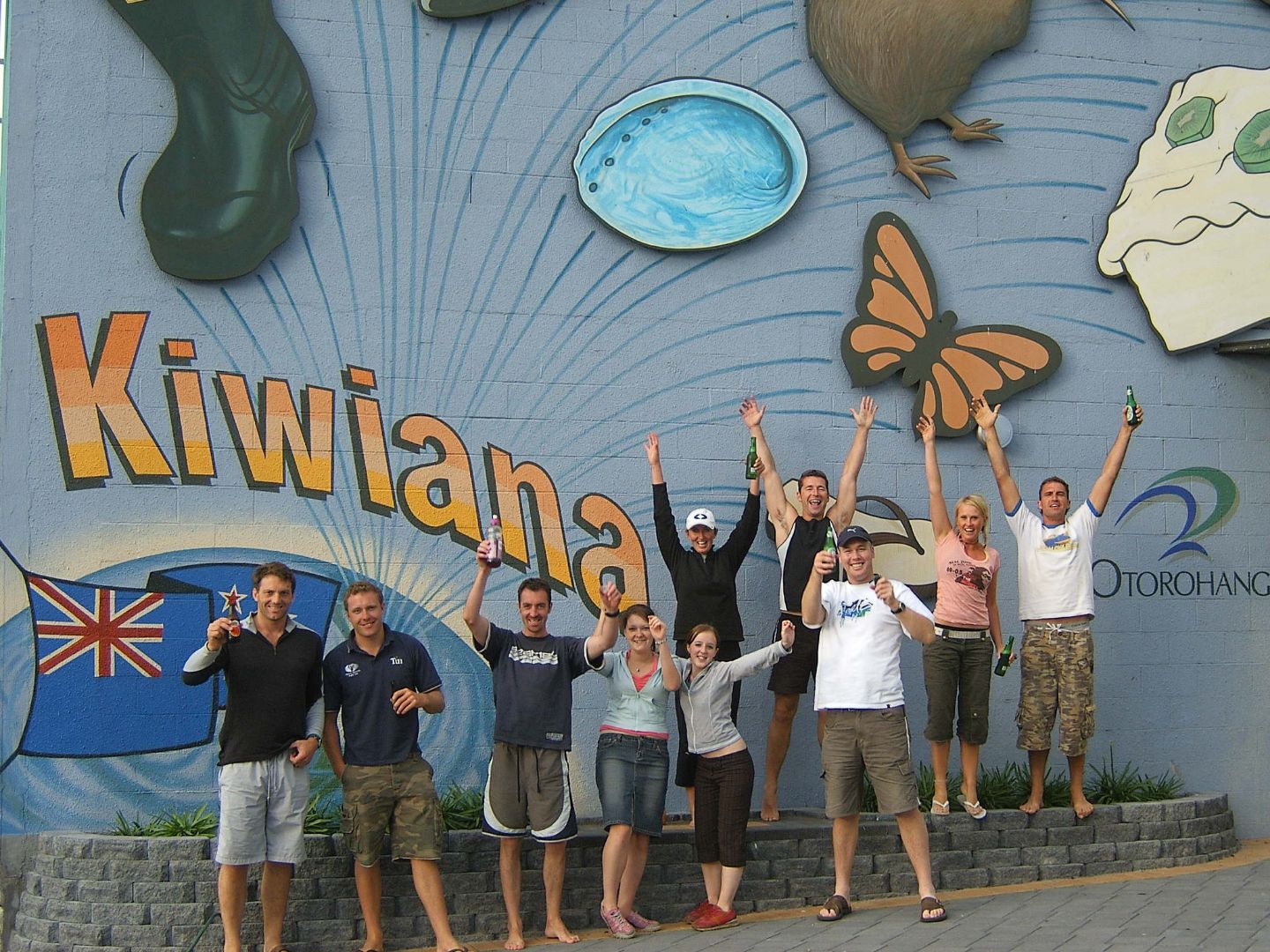 back to top