Top waterfalls to visit
As you may already know, New Zealand is no stranger to hosting some of the world's most beautiful waterfalls! We are very lucky to have a few in our backyard here in the Bay of Plenty, and we've listed a few of our top falls within an hour's drive from Tauranga.
1. Owharoa Falls
Located near Karangahake Gorge, this fall is about an hour's drive and it's one of our favorites! The track itself is a cruisey two-minute walk to the waterfall…so if you're not looking to break a sweat on a hike, this is a waterfall for you! There is a swimming hole beneath the falls and plenty of rocks and grass to pack a picnic and relax in the stunning scenery.
2. Kaiate Falls
These falls are located just a 20-minutes drive from the Mount, making them the closest in proximity to the town. Kaiate Falls are a series of cascading falls, including one with a swimming hole….make sure to bring your swimwear in summer! The falls are a loop track that includes some steep stairs so be sure to bring some water and comfortable hiking shoes with you.
3. McLaren Falls
These are not the tallest or most impressive, but the falls are located in a beautiful park—you can even camp here overnight! We recommend to stay in the park until after sunset if you're not already camping, then head to the falls track at night time. You'll be treated to a stunning display of glow worms in the bush leading up to the falls! Bring your flashlight and comfortable hiking shoes for this walk.
When you stay at our 5 star Qualmark hostel in Tauranga, we can point you in the right direction for more nature escapes!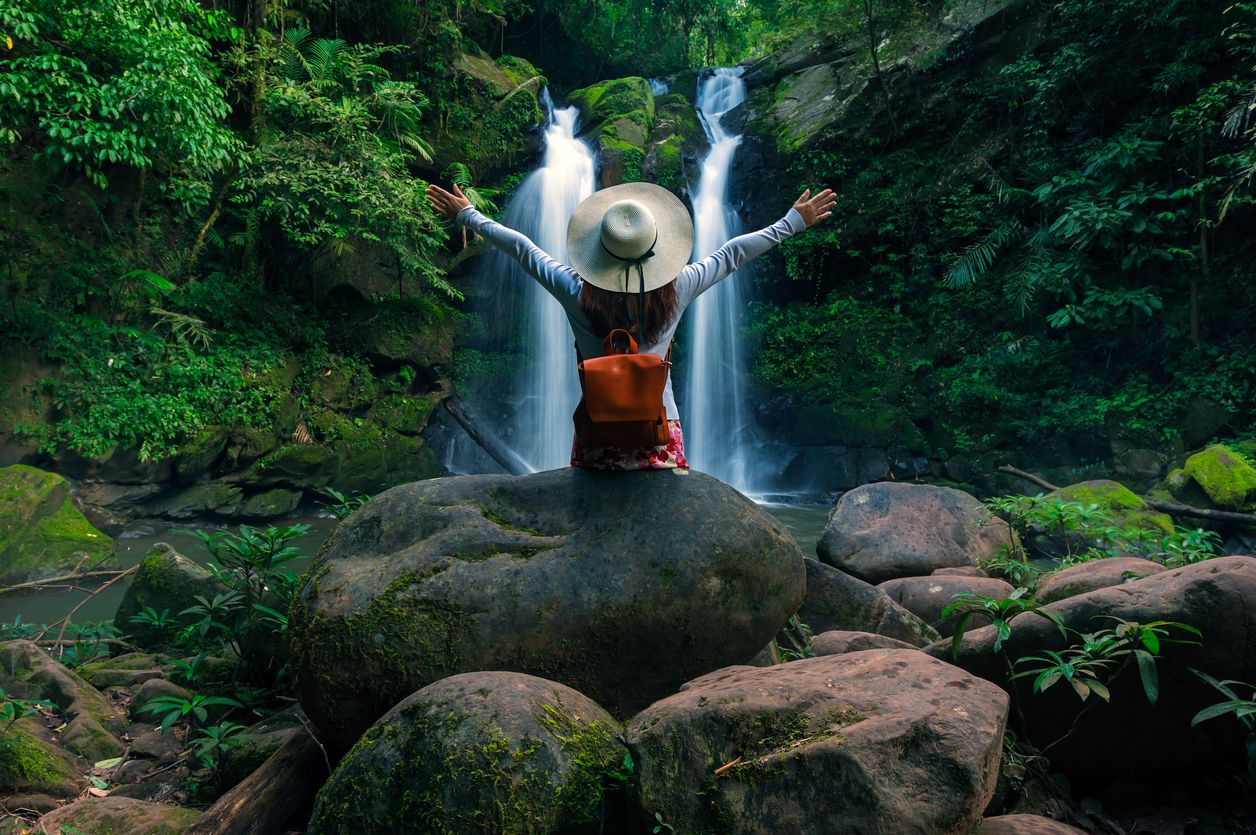 back to top