Food is more than just filling up an empty stomach. Food connects, food brings people together and food creates memories!

Not far from our hostel in Tauranga and across the bridge in Mount Maunganui we have lots of foodie experiences. You can Dine on a Lime, go to one of the farmers markets in town or visit some amazing café's and restaurants on the waterfront. There is something for everyone! Whether you are into meat or more plant based, we have it all! Best part of it, we have made our selection of some of the best foodie-experiences especially for you!
When visiting a supermarket, try something different! Instead of going for the usual kiwi fruit or apples, give the feijoa's, tangelo's and kiwi berries a try. You might be pleasantly surprised.
For some good old 'Fush & Chups' you must visit Bobby's Fresh Fish market on the waterfront in Tauranga CBD. The best fish and chips in town, if not New Zealand and only a 5 min walk from our Tauranga Hostel!
For our vegan lovers, try Mount Social Club, their food is organic and most of the dishes are plant based. Other great vegan options are the Nourished Eatery and Love Rosie. Especially for the sweet tooths, you will be pleased! For locally brewed beer, you must try one of the many, many tap beers of Hide Tauranga or the Rising Tide in the Mount. They have an insane variety, from lighter beers to the proper dark ales.

For the best breakfast go to the General. They have the usual epic bacon and eggs but also some lovely healthy vegan bowls and treats. The best pizza's in town come from Avenue Pizza, the most delicious dumplings are to be found at Johney's Dumplings at 'Our Place' Tauranga and the absolute best burgers you must try at Palace.

For the ones who really want to treat themselves, go for an amazing gin selection at Miss Gee's, or have some proper Italian food with matching cocktails at Clarence Bistro, a short stroll from our Tauranga hostel.

Good food tastes all the better when shared with good friends!

Come and stay at our newly renovated Tauranga Backpackers and make some memories!
(image Uno Magazine - The Genral Cafe)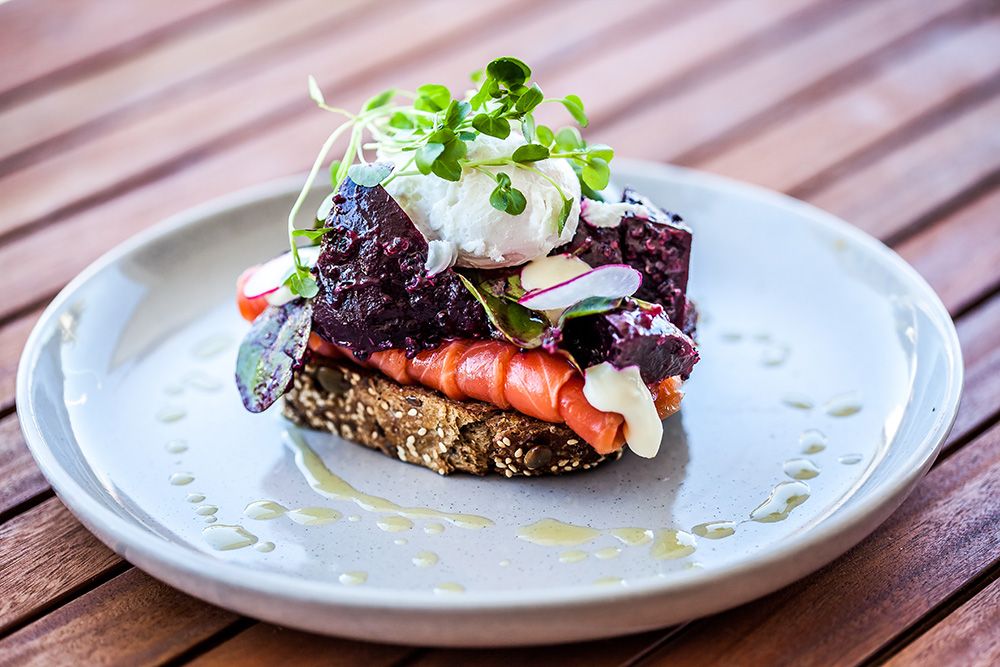 back to top