Surfing in Tauranga
What to hit some awesome breaks and surf with some locals?
The Bay of Plenty has so many incredible breaks to choose from with over 125km of coastline of beautiful golden sandy beaches – there is something for everyone! You might have your own board or might be looking to grab a few lessons, either way the Bay of Plenty has some great waves that will have you frothing.
There are some great surf schools that can hone your skills or if you are a complete beginner they will have you standing up in no time! Check out Hibiscus Surf School, or our lovely staff can organise lessons for you at reception.
Mount Main Beach
This is where all the summer action is. When it is firing it is ON! The Main beach can be exceptionally busy but that's why people love it! Not only is it a great spot to surf, but great people watching, you can grab a bite to eat or even play volleyball at the free nets. It can get busy on the beach and in the surf when the swell is up, so pick your day. There is a constant rip running alongside Moturiki (Leisure Island) which gives you a free ride out the back. The Main is sheltered from a southeast wind and ride mid to low tide for the best ride. Shark Alley on the opposite side of Moturiki is perfect for learners and the wave are not so steep.
Mount Coast
Up the coast from the Main there are great breaks at every stop! As the coast is more exposed the swell can often be bigger than the main depending on the wind. In summer the breeze can pick up so rise early and surf at dawn. There are fun banks from Sutherland Ave to Tweed Street. Tay street is where the locals hang, especially if you are a coffee lover and need a fix! The Tay street café has you covered.
Papamoa
More of a learner and looking for more of a chilled vibe?? Papamoa is only 8kms down from Mount Maunganui and is normally less crowed and not as intense. The waves are often smaller here, and the most popular spot is in front of the Surf Life Saving Club. Make sure you pop into the "Beach Bar" for a cold drink after, they have the best views in town and the food isn't bad either!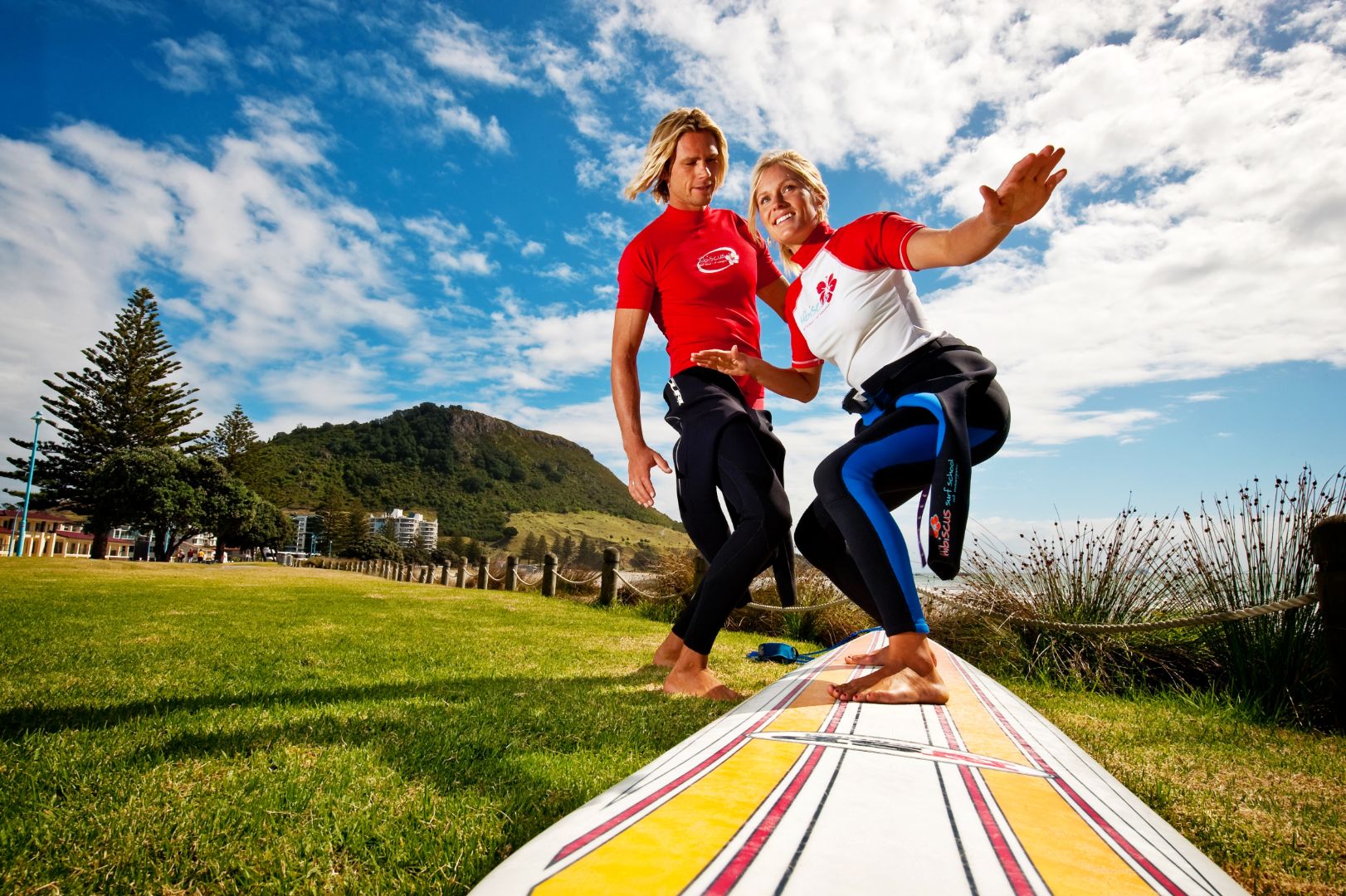 back to top