October is in full swing; the sun is out and not long until festival season will start here in Tauranga! The days are getting longer, hotter and the summer vibes are noticeable already. Time to start planning for another EPIC summer near the beach.
Tauranga is an AMAZING tourism destination for both kiwis and international travellers. We have everything in town for a great weekend away or a multiple week holiday. We offer some of the best café's/restaurants for some lush gastronomic foodie experiences. We have some of the biggest festivals in town such as Bay Dreams North Island and One Love right behind us here in downtown Tauranga. And there is no better way to combine your beach holiday with staying at our Tauranga Backpackers overlooking the water, right in the middle of the hustle and bustle of Tauranga city centre. We surely do have the BEST views in town from our amazing and large balcony. A great place to meet other travellers, local and foreign.
Pick up some surf lessons, go live that dream of swimming with dolphins, hike the Mount with its stunning views and try some of the best cocktails in town. If you have booked your festival tickets, make sure you book your beds in time as you don't want to miss out on our amazing Tauranga accommodation. Start planning and have a guaranteed great summer.
Book your beds now, and we will see you soon!

The Wanderlust NZ team.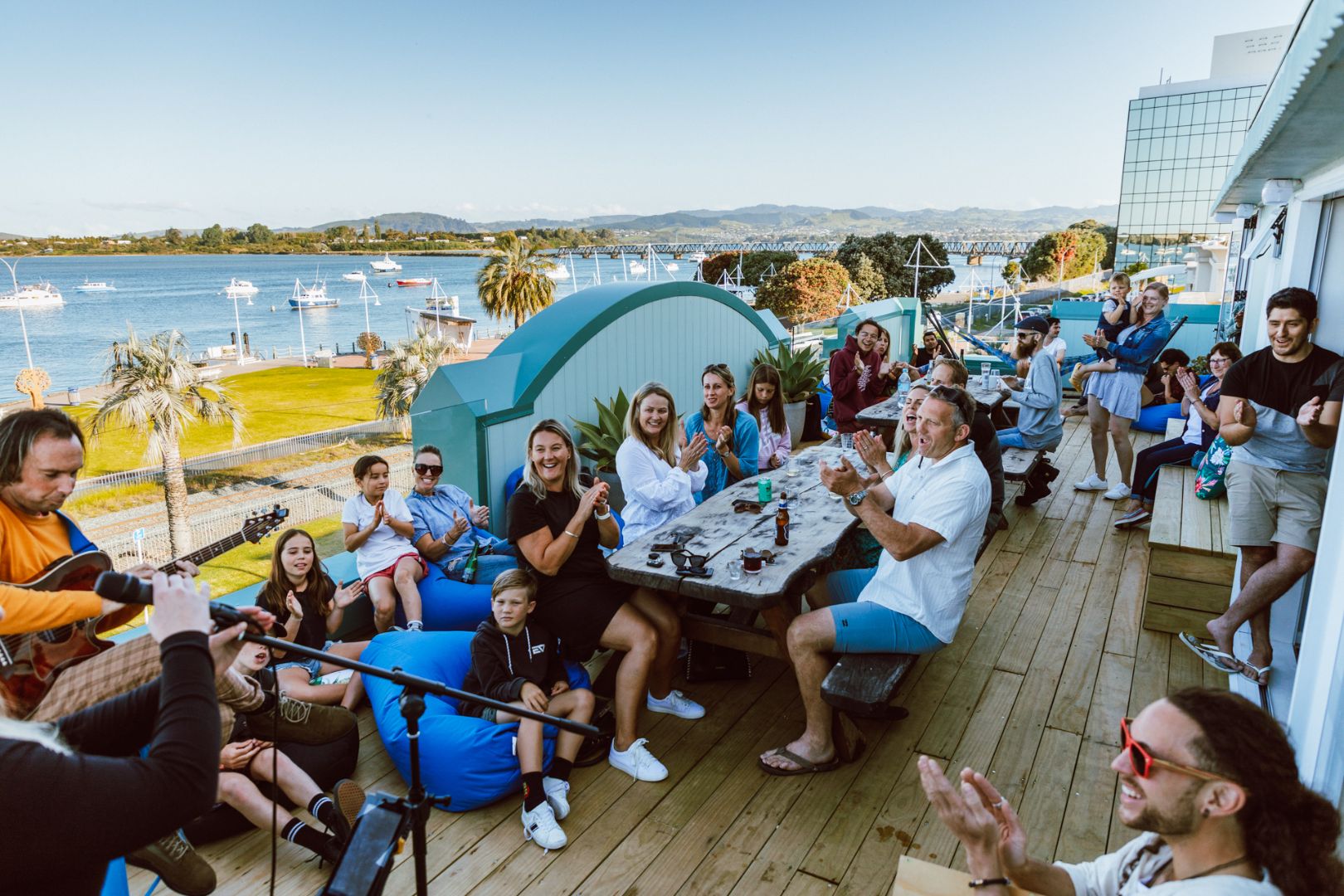 back to top