Short walks around Tauranga
Mount Maunganui (Mauao) or The Mount
You haven't visited the Bay unless you have climbed the legendary Mount Maunganui. It really is the most beautiful walk in Tauranga, it's a short but intense hike to the top, but the view is simply astonishing. The view from the top is one of the most photographed shots by travellers across New Zealand, so make sure to take your camera! The panoramic view from the top is incredible. If you walk around the base of the Mount watch out for our local resident seal or you might even spot some penguins sunbathing on the rocks.
Estimated time to the top: 30 minutes. Base Track: 45 minutes.
Papamoa Hills
This is a great spot in the country with stunning 360 degree views
From the carpark there is a 223m elevation to the trig station, where you'll stroll through farmland and be rewarded with a stunning view of the ocean from Mount Maunganui to Whakatane – on a clear day you can see many of the coastal islands and might even get to see a few sheep on the way.
Estimated time to the top: 45 minutes.
Waikareao Estuary Walkway Loop
This is just a short walk from the hostel, a 9 km loop track around the estuary. You can start at any side of Chapel Street, from the Mobil petrol station aiming at State Highway 2, You'll traverse McCardles Bush and the Esplanade reserve, where you can stop for bird viewing and read the signs with information about wildlife in these kind of natural reserves. A great place for a run, bike ride or simply enjoying being outside
Difficulty: very easy
Estimated time: 2 hours.
McLaren Falls Walkways
Just 15 minutes' drive from the hostel, McLaren Falls park is a beautiful place to walk around, have a picnic, check the waterfall and appreciate glow worms after sunset.
There are several tracks to follow, where you can stop for a coffee, have a BBQ, a snack or simply enjoy the views of the park. Situated next to Lake McLaren, it is also a good place for kayaking.
The Wanderlust Tribe at reception can help you plan your day when you stay with us at our waterfront accommodation in Tauranga.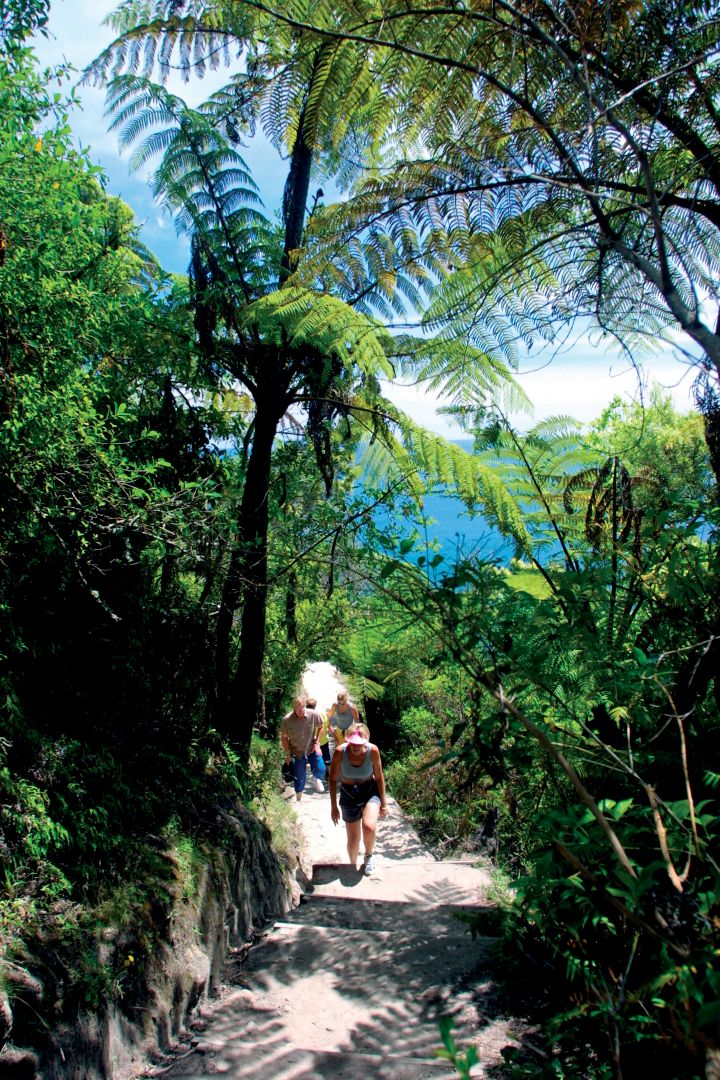 back to top