The Lost Springs
The Lost Springs is a massive tourist attraction centred in the mighty Coromandel in a township called Whitianga. A staff favourite here at Wanderlust, perfect for a wet day and to possibly de-stress after you've been traveling! A romantic getaway spot for a couple or a girl's day out pampering and possibly a few drinks! 
The geo-thermal pools offer beautiful greenery plants portraying forest vibes, among multiple different pools with different temperatures. The pathways between each pool are an experience in its own, commuting through small caves and tunnels. 
Pool side service of drinks is available! Accommodating staff are wandering the premises and providing their expertise in cocktail making! Among their delicious drink's menu, they offer frozen alcoholic drinks to cool you down, choosing between strawberry or mango or a mix! 
The pools are adult only, so it allows for some peace and quiet. If you are after a premium experience a restaurant with a view may tickle your fancy. Carefully structured to have a flow of water pouring down like a waterfall. A dining experience that very few locations offer in New Zealand views wise. 
Massages and relaxation therapy are also offered at the Lost Springs. The massages take place in little huts among the trees so a very spectacular experience. 
How to get there? Ideally, you'll reserve a couple of days to experience the Coromandel. Beach hoping and visiting the cute townships. Whitianga, where you'll find The Lost Springs is a 2 hour & 40min drive from our Tauranga hostel. We would recommend hiring a car, our friendly staff at Wandelrust NZ can help you book one when you stay with us in Tauranga.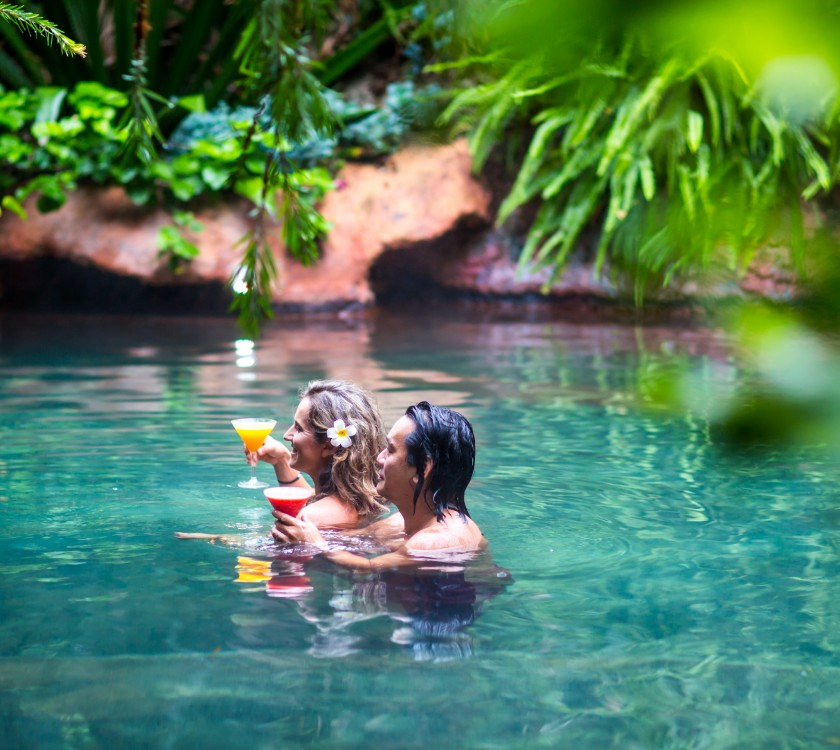 back to top