Kiwifruit season is here!
KIWIFRUIT Season is here!
We assist our guest's finding jobs on orchard's and in the packhouses, in and around Tauranga. We offer weekly rates in our waterfront 5-star hostel.
Kiwifruit has been an important part of New Zealand's agriculture for many years originally called a "Chinese gooseberry" due to its flavour. It wasn't until the 1960s that local growers started to call it kiwi fruit (Māori: Hua Kiwi), as it resembled the endemic bird: brown, round, and fluffy.
Bay of Plenty is the heart and centre of kiwifruit industry. Around Tauranga, from Katikati to Opotiki, there are countless orchards and several packhouses to work all year round to get the fruit ready. Everyone is screaming out for workers.
MAIN SEASON (MARCH TILL JUNE)
This is the picking and packing season. Once the fruit is ready, growers need a lot of hands to pick it up and be delivered to the packhouses. This is a physical job, as you'll be filling your bag constantly and support as much as 20kg during the day. It is weather dependent, and a teamwork. With the right and motivated teammates, you can make more money than any other season and for less hours and you get to work outside!

BUT, If you want to play it safe, and work every day for a good pay, then the packhouse is your best option. Ten to twelve hours a day will make it a long and tiring week, but after a couple of months, your bank account will look fat. The tasks on a packhouse vary greatly: stacking is the most physically demanding, usually a job for strong and tall lads. You can also be packing fruit, preparing the trays, or working with Data / Quality control. In any case, it requires some physical stamina, as you'll be on your feet for long hours so not for the faint hearted.
So, if you are needing some cash to help fund your travels, our hostel in Tauranga has you covered!
Sign up today at the hostel and we will have you out working tomorrow!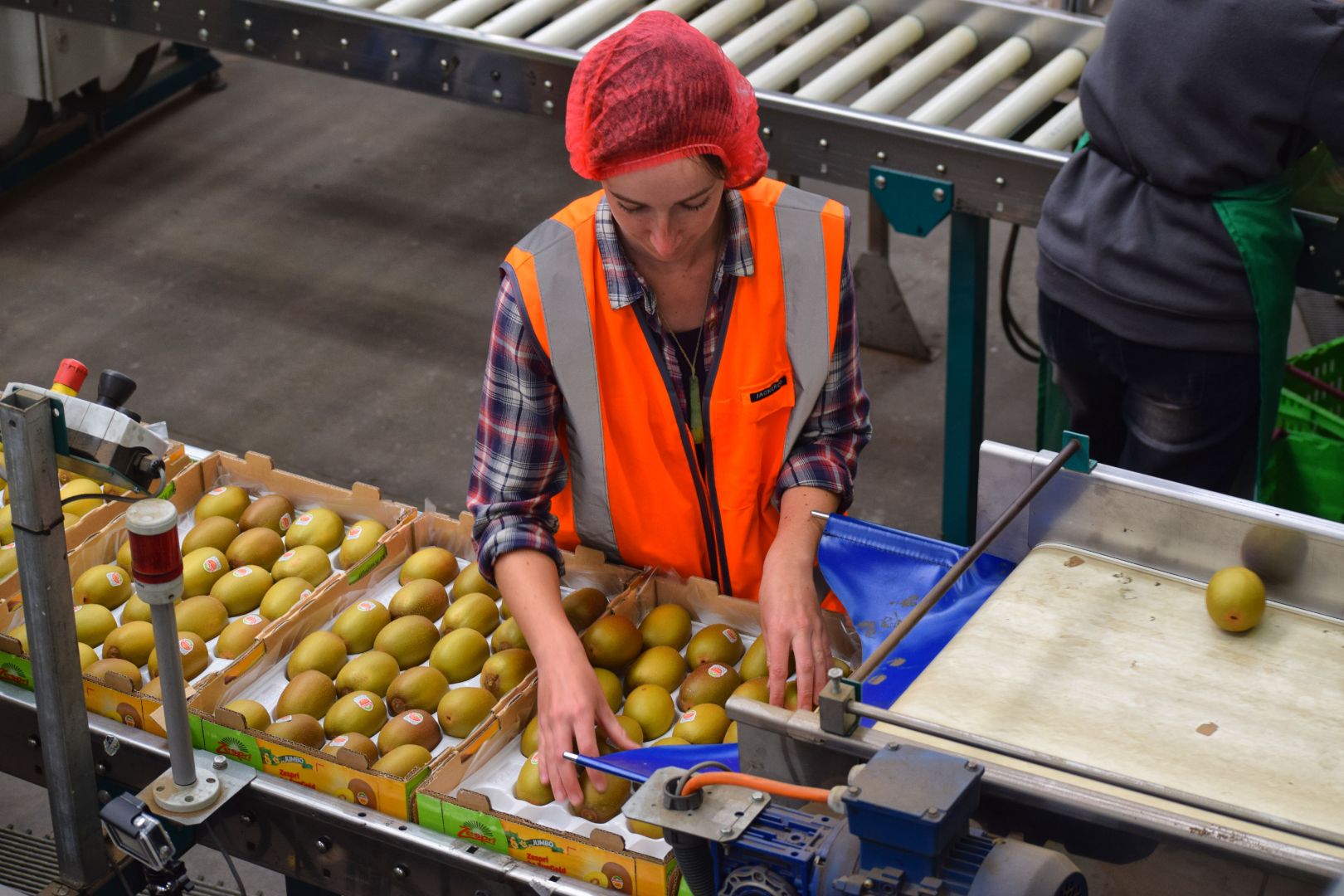 back to top