Journeying through New Zealand's South Island: A Hitch-Hiker's Dream Come True

Our Manager, Ariana, shares her backpacking story, and an epic adventure to the South Island -
"In September 2018, I embarked on a thrilling adventure to the captivating Aotearoa, armed with a Working Holiday Visa and brimming with excitement. After the hustle of sorting paperwork in Auckland, I eagerly hopped on the Intercity bus bound for the sunny Bay of Plenty.
This wasn't my first encounter with the Land of the Long White Cloud, but this time, my heart was set on making 'The Mount' my haven for the year ahead. Wanderlust NZ, formerly known as Harbourside City Backpackers, welcomed me with open arms, and for the next 10 months, it became not just a place to stay and work, but a community of kindred spirits.
As fate would have it, my partner joined me all the way from Argentina, and together, after working and saving hard, we decided to embark on a unique journey – hitch-hiking across the country. It wasn't a meticulously planned adventure, but one fueled by spontaneity and the desire to experience New Zealand's soul in a truly authentic way.
Our primary goal? To witness the celestial beauty of the night skies over Lake Tekapo, a personal dream for a starry-eyed enthusiast like me. What we didn't anticipate was the warmth and generosity of the local 'kiwis,' who readily embraced our hitch-hiking escapade. Each ride came with stories of local landmarks, everyday life, and a shared sense of camaraderie. One kind driver even expressed her delight at seeing backpackers hitch-hiking, a practice she felt was becoming increasingly rare.
Our journey unfolded over six captivating weeks, weaving through the tapestry of New Zealand's South Island. We marveled at the pristine shores of Abel Tasman National Park during a Great Walk, embarked on a mesmerizing cruise around the iconic Milford Sound, immersed ourselves in Wellington's vibrant culture (Te Papa Museum was a highlight), and soaked in the excitement of a rugby match in Christchurch.
Reflecting on it all, I can unequivocally state that hitch-hiking New Zealand's South Island was a monumental experience, transcending the ordinary and transforming into an extraordinary adventure. It's a tapestry of memories – not just of awe-inspiring landscapes, but of the connections forged with kind-hearted locals and fellow travelers.
Today, as I pen down these cherished memories, back in the Bay of Plenty where I now call home, I can say with conviction that this journey holds a special place in my heart. It encapsulates the essence of wanderlust, the joy of discovery, and the beauty of shared experiences. Without a doubt, hitch-hiking through New Zealand's South Island has etched itself as a defining chapter in my exploration of this remarkable land."
Photo - Ariana at Roys Peak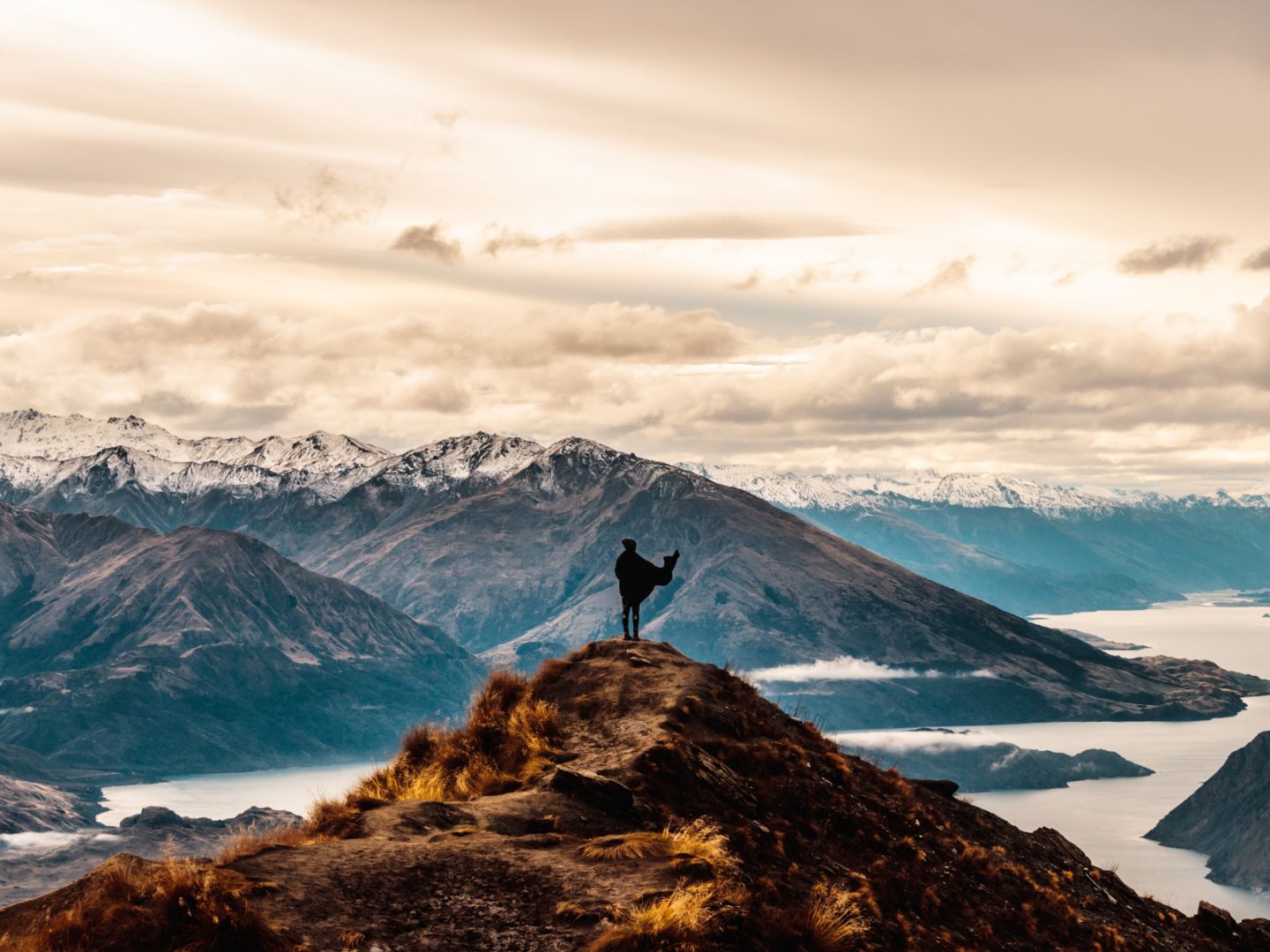 back to top