Indoor activities
It's mid-winter! And even though we can't really complaint about the weather here in the sunny Bay of Plenty, some days are less sunny as others. So here some tips of some fun indoor activities to do in Tauranga, Mount Maunganui and Papamoa.

Rocktopia – Mount Maunganui
Rocktopia is an indoor wall climbing venue for all different levels of difficulty. Great fun to do with friends or just the two of you. Challenge each other and test your levels! Try something new. They also have a little café for food and drinks to enjoy on your break.

The Cave – Papamoa
These guys are specialised in virtual escape games. From virtual escape rooms to simulator racing. Great fun when it's cold and wet outside. With the virtual reality you may feel like you are in a different country or even on a different planet.

Timezone Bayfair – Mount Maunganui
At Timezone you will have some old school good fun! Games start from $2 and you can play as many and for as long as you like. Trying to beat your mates at some basketball, or guitar hero. Good fun, lots of laughs and best of all is you can win lots of prizes!

Art Gallery - Tauranga
Every couple of months, the Tauranga Art gallery changes it's exhibition. So there is always new stuff to explore. Keep your eyes open for the upcoming Tauranga Arts Festival in October.

Event cinema - Tauranga
For those wanting to sit back and relax, there is always the cinema to go to. Grab a bucket of popcorn and enjoy a movie on Tuesday for only $10 per person!

Bay Wave Saunas – Mount Maunganui
The Sauna is a great place to relax. Lots of people go to the hot pools, but if you want to try something different, have a look at Bay Wave for indoor pool options and enjoy their saunas. The ultimate relaxing day when it's gloomy outside.

So plenty to do for sunny and not so sunny days here in the beautiful Bay of Plenty. In case you want to stay indoors and not go outside at all, we have some fun games to do at the hostel too! Board games, puzzles, cornhole, you name it, we got it!

So book your beds now at our central located Tauranga Backpackers and enjoy a weekend of entertainment and relaxation.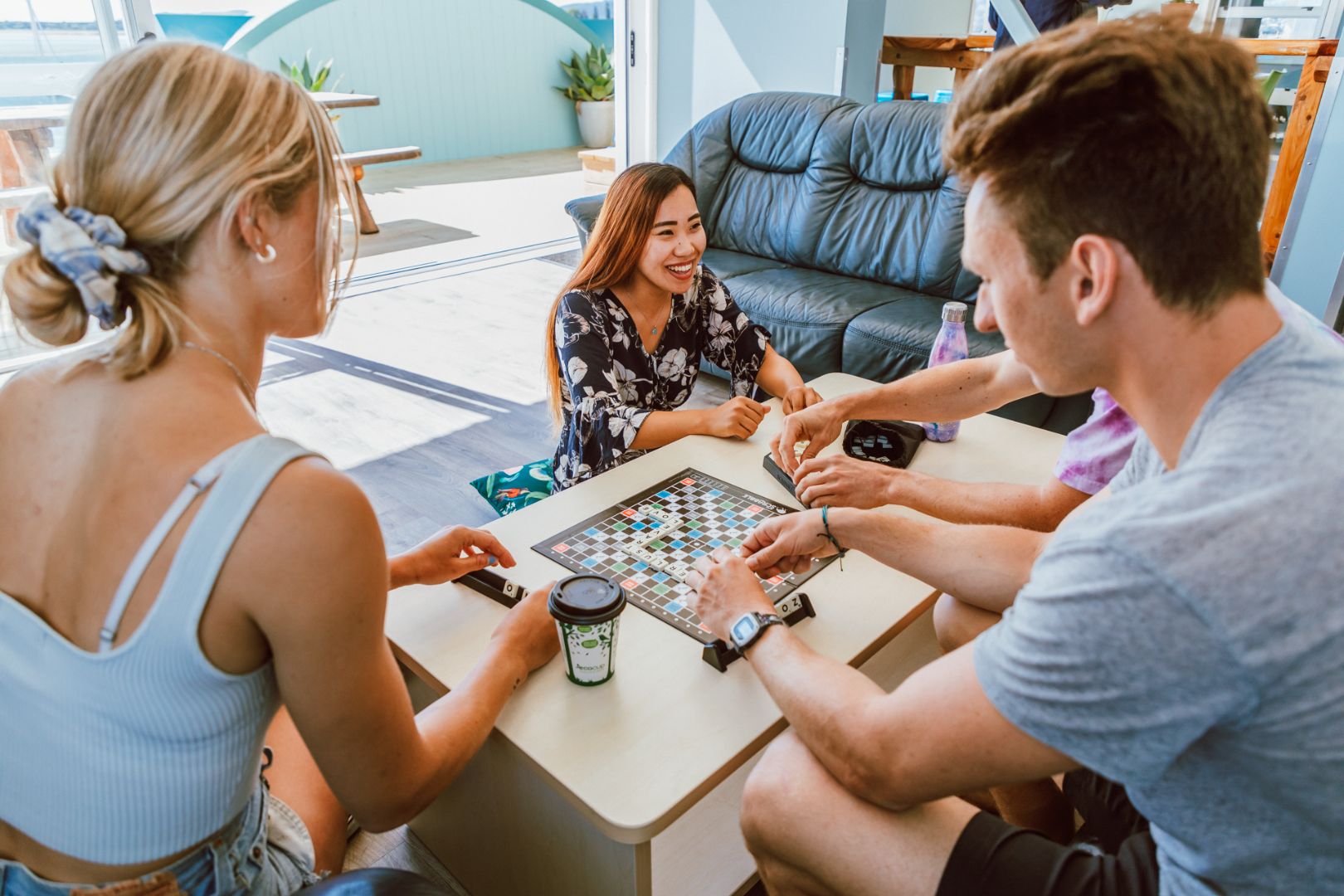 back to top