Bar Crawling in Tauranga
Tauranga is an amazing place to visit, and on a nice summer's day, what better activity to do than bar hop! Our little town boasts several bars, pubs, and breweries that you can easily walk to! With our hostel's epic central location in the Tauranga, we are a great spot for you and your mates to go on a little bar crawl. We've listed just a few of our favorite places to have a cold beverage at…
1. The hop house
Craft beer lovers, this is your place to be! Their focus is on craft beers, they offer great food and good old kiwi hospitality. The hop house is a local favorite and for sure a destination for beer lovers! With two outdoor areas, offering sunshine all day long, this is the place to enjoy a nice cold beer after a hard day of exploring the city and its surroundings.

2. Clarence bistro and bar
If you want to upgrade the experience a bit, go to the renovated Tauranga Post office, Clarence Bistro and Bar. At Clarence you will find Tauranga's finest cocktails and best Italian food! There is no better combination than this. For their reasonably priced cocktails, you will get a feast for the taste butts. This combined with woodfire homemade pizza is, a dream come true!

3. The barrel room
Your go to place for live music, good food deals, outdoor sitting space in the sun and a great relaxed and friendly environment. They offer a selection of flavors from New Zealand and around the world. Something for everyone!

4. Cornerstone bar & eatery
Your go to pub for good beer, live music and a good yarn with some locals. Cornerstone has been around in Tauranga for many, many years. So if you want to go where the locals go, this is your place.

5. Miss Gee's
If you are a big fan of platters and G&T's, then Miss Gee's is your go to place. This funky bar offers some delicious food and even better Gin and tonic's. Great place to go with some friends. You can even go for a wee boogie until the early mornings.
Whatever you choose, you wont be disappointed. With our Tauranga backpackers being in prime downtown Tauranga location, you can pick and choose all in walking distance.

(Image source: Clarence Bar and Bistro)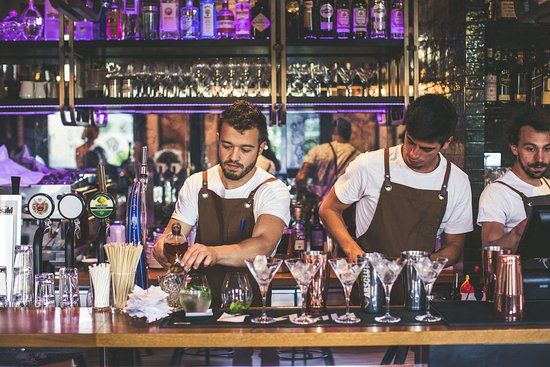 back to top