5 Tips for backpacking in NZ
Plan on lots of outdoors time
No matter where you end up in beautiful Aotearoa, you're going to want to be outside. From sandy Mount Maunganui to snowy peaks in Queenstown and Wanaka, all the best stuff happens outdoors. Make sure you pack your togs, sunscreen, and hiking boots. The Department of Conservation website is a great resource if you're planning a tramping adventure. Be sure to ask our staff where the best local waterfalls and hiking tracks are!
When you are staying with us in Tauranga, it might be time to practice your surfing skills! Mount Maunganui is an excellent place for learning how to surf, as we have waves all year round. There are multiple surf schools and surf shops who rent out boards and wetsuits for you to give it a crack!
Travel light
It pays to be nimble. Regardless of whether you're planning on a short or long-term visit, backpacking is a great opportunity to practice living simply. Figure out what your essentials are and try to stick to them. It will make travelling around easier and give your brain a chance to enjoy the experience rather than keeping track of all your belongings. One decent-sized backpack – along with a day bag – should be plenty. You won't need anything fancy here in New Zealand, as the locals are down to earth, and we are an outdoorsman's paradise!
Buy (or Rent) a Car
New Zealand has public transport options, but when you buy or rent a car, you have the open roads as your playground. Having a car (or a friend with a car) will open a lot of options and keep you flexible. Most great hikes and waterfalls are located off the beaten path. TradeMe or Facebook Marketplace are both decent places for car shopping, as well as various Facebook backpacker cars groups. If you're only planning a quick trip, there are plenty of good and affordable rental companies, and believe it or not, hitchhiking is still a common practice in friendly New Zealand! Can't be bothered with a long drive? Our domestic flights are also worth checking out. Not only do they cut your travel time in half, the views of New Zealand from the sky are not to be missed!
Be open to trying new things
It goes without saying that travelling pushes you out of your comfort zone. While New Zealand is a pretty relaxed country and easy to adjust to, we suggest always being open to trying new things! Whether it's bungee jumping, swimming with dolphins, or hiking the Tongariro Crossing, there are many great adventures to be had if you have an open mind.
We also have a variety of backpacking jobs if you're here on a Working Holiday Visa. Picking kiwifruit or working in a donut factory may not sound like your dream job, but we can guarantee you'll benefit when trying something new that challenges you….there's often great money to be made in the horticulture industry, so we suggest 'don't knock it until you try it'!
Make new friends
There are a lot of great people, both locals and travelers, in New Zealand. Two great ways to meet people are by staying in hostels and getting a job. When you find yourself in the beautiful Bay of Plenty, Wanderlust NZ and our sister hostel Pacific Coast Lodge and Backpackers are here for you on both of those fronts! We take lots of pride in bringing travelers together by hosting events like Open Mic Night, the Amazing Race, quiz nights, and so much more! When you stay at a hostel, you are joining like-minded people with the same values in life…even though backpackers come from all walks of life from all over the globe! It's a great way to learn about other cultures and we can bet you will be making some friends for life during your time in New Zealand.

Start you journey by staying with us at our 5 star silver Qualmark awarded downtown Tauranga hostel!


(Image: NZ Pocket Guide)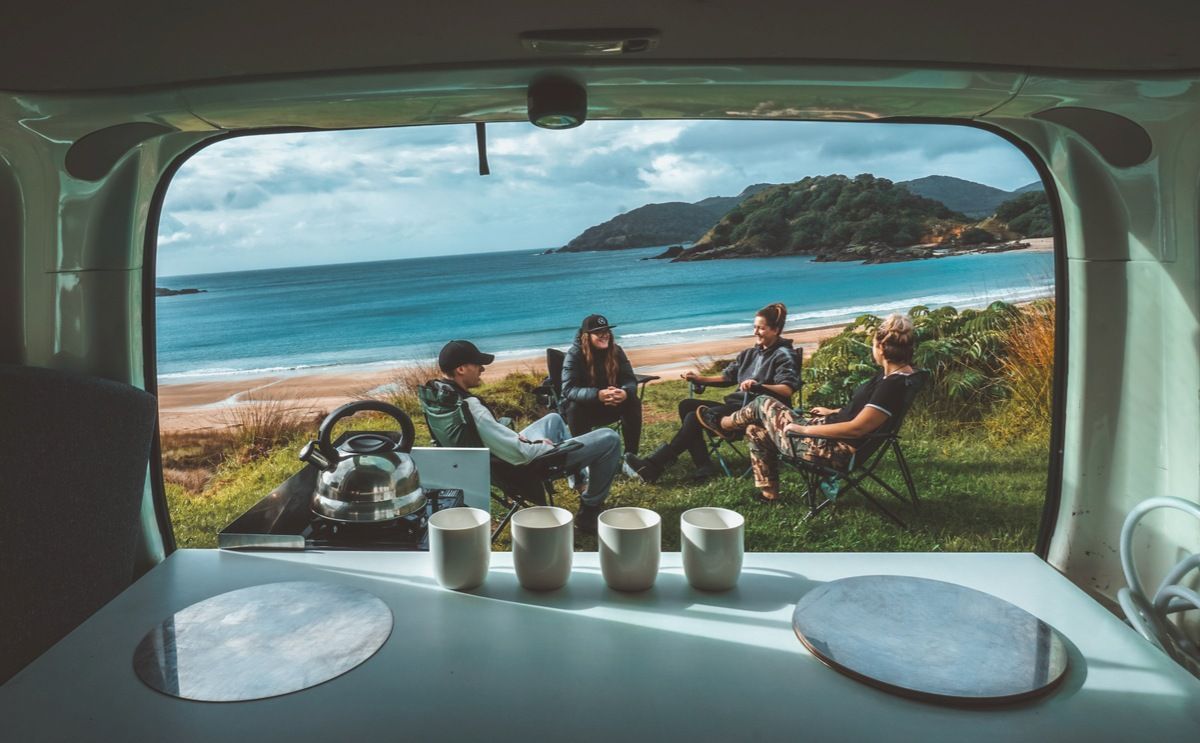 back to top